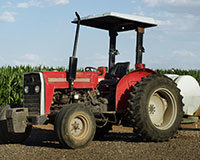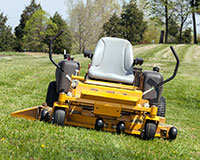 Want to Sell? Need an Auctioneer?
Maybe, contacting an auctioneer is not the first thing you think when it comes time to sell. In fact, most folks are tempted to try and sell on their own or contact a local dealer. However, if you really want top dollar without wasting time you should consider the facts.
First, to sell on your own will require an enormous amount of time and effort with mostly unfavorable results. As a matter of fact, listings on Craigslist, Facebook Marketplace or other local classified are limited to regional coverage areas. This will normally get you a few local buyers and less if you live in a remote location. You will then waste a ton of time answering calls, emails or text messages from scam artist and sales agents. Even so, you will still have to deal with a few sketchy buyers and negotiate for your lowest price.
Second, trying to sell through a dealer is like trading in a used vehicle, often getting the lowest return. Not to mention, the internal conflict as the dealer needs to sell their new stock over your used item. Also, there is no guarantee as to when or if your item will sell, leaving you and your business waiting.
Finally, when you sell with an auctioneer you get the most exposure, lowest cost and highest return. An auctioneer will have a national following of buyers ready to purchase what you have for sale. Plus, this large following creates competition among buyers getting you the highest return available. In addition, an auctioneer sells to the highest bidder and a bid reserve can guarantee a desired amount. In fact, the U.S. government sees an auction as essential for attaining the highest return on all used assets.
Still not convinced an auction is right for you; let's consider a few more facts.
A quality auctioneer will save you tons of time and money by handling all advertising, financing and transport. (See financing and shipping under our services tab) Plus, these services can be collected on the purchaser's side allowing an even greater return for the seller. (Check out our no seller fee program.)
In conclusion, a quality auction service like SPR Auctions will net you the return you desire without all the headaches.
For more information or to sell with SPR Auctions, contact one of our professional auctioneers today.
We respect your privacy and only use the information collected in accordance with our privacy policy.