SPR Auctions (Surplus Property & Recovery Auctions) was founded to help support essential services by conducting bulk asset liquidations to assist in funding crucial resources for the Farming, Construction, Energy, Law Enforcement, Government, Education and Growth sectors in the United States economy.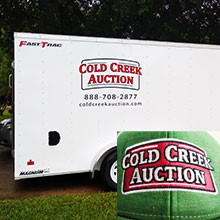 SPR Auctions opened for business in mid 2013 under the name Cold Creek Auction, LLC. So why did we change our name? Cold Creek Auction started with the liquidation of private estates and collections to create a foundation for what it has become today. Over the years we began to see major changes in the auction industry and market in general. As buyers turned to modern technology for information and convenience, we knew we needed to change and adapt to meet the new demands. We therefore set out to make changes to our business structure that would more that fulfill the changes foreseen in the market. We changed our name, business model, products and services. Our focus was direct and our goal was simple; stop focusing on making a great auction and start focusing on making a great and valuable tool for our clients. Make the changes innovative, direct and supportive of the global economy.
We now focus on items like farm equipment, tools, sporting goods, cars, trucks, trailers, RVs, ATVs, machinery, construction equipment, government surplus property, recovery assets, business liquidations, estate retirement assets and those things we find support the growth and development of the world we live in.  In short, we focus on our clients goals and operations with one goal in mind; "Make them successful and we will be successful."
Our modern website and unique online bid platform is informative, engaging and convenient for the buyer.   Our professional multi portal advertising at no cost to the seller helps to reach a wider market base and maximize valuable inventory space.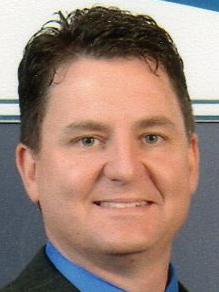 SPR Auctions' chief auctioneer Tracy Hagen began his auction career in early 2003 working as a ring-man just outside of Austin, Texas.  In the years to follow, he continued part time participation in the auction industry while operating in various business capacities. Seeing his dedication to the auction industry, a close personal friend suggested that he attend auction school to expand on his commitment for auctioneering.  After graduating from the Texas Auction Academy in June of 2013, Tracy successfully passed the state licensing exam becoming a licensed auctioneer.  Since the beginning of his career, Mr. Hagen had the privilege of liquidating millions of dollars in assets for a wide list of clients spanning across the United States.
In addition to his vast experience in the auction industry, Mr. Hagen also holds over 23 years of experience in business, marketing and management gained through concurrent positions in business ownership and advertising.  In these positions he was responsible for the national service for such companies as Rush Enterprises the nation's largest big truck dealer with nine brands and a nationwide network of dealerships under the Rush Truck Centers name, Senior Flexonics Pathway a worldwide provider of engineered expansion joints and pressure vessels for the petrochemical and power generation industry, Texas International Terminals a world-class liquid and dry bulk multi-modal marine terminal that links the United States Gulf Coast to the global marketplace, SLS Energy, Broadway National Bank and Randolph Brooks Federal Credit Union.
Mr. Hagen's wide list of skills and multidisciplinary experiences make a valuable combination in the auction industry and to the success of his auction career.
With over 16 years in the industry, SPR Auctions is backed by the experience that gets the job done.