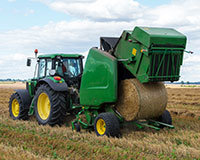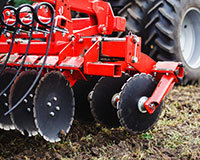 Sell Special Assets with Trusted Professionals
When you need to sell farm equipment you owe it to yourself to go with the experience of SPR Auctions. With over twenty years in sales and a lifetime of farm equipment knowledge our service won't be outdone. Whether you operate a family farm or a corporate agribusiness we make this job fast and easy. Moreover, our unique online bid platform and nationwide audience will get top dollar on all inactive farm equipment. So, if you are looking to sell farm equipment with the best, you only need to consider one option.
For more information or to sell with SPR Auctions complete the following form and we will be right with you.
We respect your privacy and only use the information collected in accordance with our privacy policy.
Still need more?
If that is not enough rain to make crops grow, let's consider more benefits that help sell farm equipment. First, SPR Auctions was founded on the principal of positive negotiations rather than bottom dollar equipment sales. Likewise, our experience has shown us that truth and honesty in all transactions is paramount and must always be followed. Furthermore, being a licensed auctioneer means we are committed to do our best for you and the industries we serve. When it comes right down to it, you'll feel confident knowing our reputation rides on your success.
Additionally, we sell farm equipment "As-Is, Where-Is" meaning it remains safely in your possession until you get paid. This will also guarantee a higher return on your equipment by saving tons on repairs and transport cost. Plus, some benefits offered by SPR Auctions like financing and shipping are just plain necessary. Furthermore, most of these services can be collected on the purchaser's side, allowing you an even greater return on investment. Check out our no seller fee program.
In short, to sell farm equipment at a proven top dollar return, SPR Auctions is here for you.