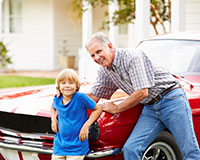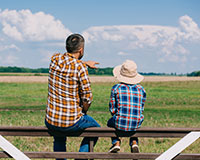 A trust estate is far more than just a residence and some personal property. Many times, it means a farm, ranch, timber land, business, rare collection or special estate asset. It is a legacy built over a lifetime or even multiple generations.
Is your legacy protected?
You named an administrator or executor, but do they have what it takes to handle your wishes? Most administrators are rarely equipped to handle complex trust estates with multiple asset types. In fact, they may need to retain support staff that holds a broader spectrum of skill or experience. Consequently, this could expose the estate to major losses or even a legal claim against it. To explain, if they unsuspectingly higher a non-licensed estate sale company to handle asset liquidations, it could become a disaster. Not to mention that the estate sale industry has no licensing or regulatory oversight that protects the seller. In other words, if this estate sale company sells a firearm or aircraft and someone gets hurt, who is responsible?
With SPR Auctions' Trust Estate Services you can rest assured that your legacy is protected. We provide licensed support to your trust administrator, fiduciary agent or estate executor. SPR Auctions' Trust Estate Services handles all aspects of inventory reduction, business liquidation and estate settlement. We are licensed and bonded by the Texas Department of Licensing and Regulation and fully insured for your protection. Here are some of the services we offer.
Online Auctions
Market Listings
Complete Asset Liquidation
Total Estate Clean-out
Asset Transport and Logistics
Collection, Inventory and Securing of Assets
Special Asset Liquidation (Farm, Ranch, Classic Cars, Aircraft, Rare Collections, Land Sales, Precious Metals and more)
Additionally, our integrated team structure allows for a broad geographic reach and a variety of specialized services.
What is your team missing?
For more information or to contact a trust estate services professional complete the following form and we will be right with you.
We respect your privacy and only use the information collected in accordance with our privacy policy.