2012 Polaris Ranger 500 EFI - $7,250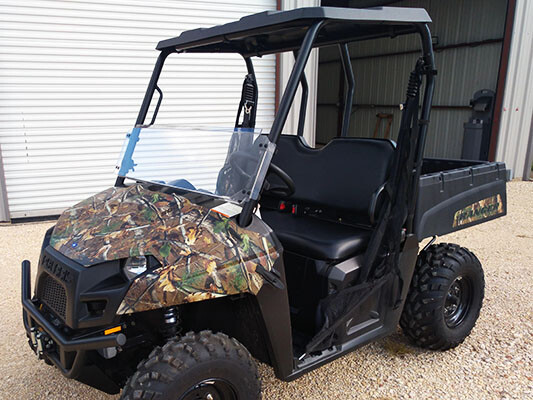 FOR SALE:
One owner, 2012 Polaris Ranger 500 EFI 4WD, like new, in excellent condition. This unit has been barn kept since purchased and runs great like expected. In fact, it has not even been run enough to burn the paint off the muffler. It is currently showing only 29 miles on the odometer. The owner stated that they would start it regularly to keep the battery charged. For this reason the hour meter is showing 39 hours of total run time. The battery appears to have been replaced and is holding a charge. The tires are in excellent condition, however will lose air after sitting for a period of time.
Additionally, this 2012 Polaris Ranger sports the optional 3500 lb Polaris winch, half windshield and mesh panel doors.
This item is available for pre-auction direct sale by selecting the buy now link below. For more information please contact our valued sales associates by calling
1-888-708-2877
.
Disclaimer: All items are sold AS IS, WHERE IS. Item may have unknown deficiencies, parts may be missing or broken and repairs may be required. THE CONDITION OF THIS PROPERTY IS NOT WARRANTED.